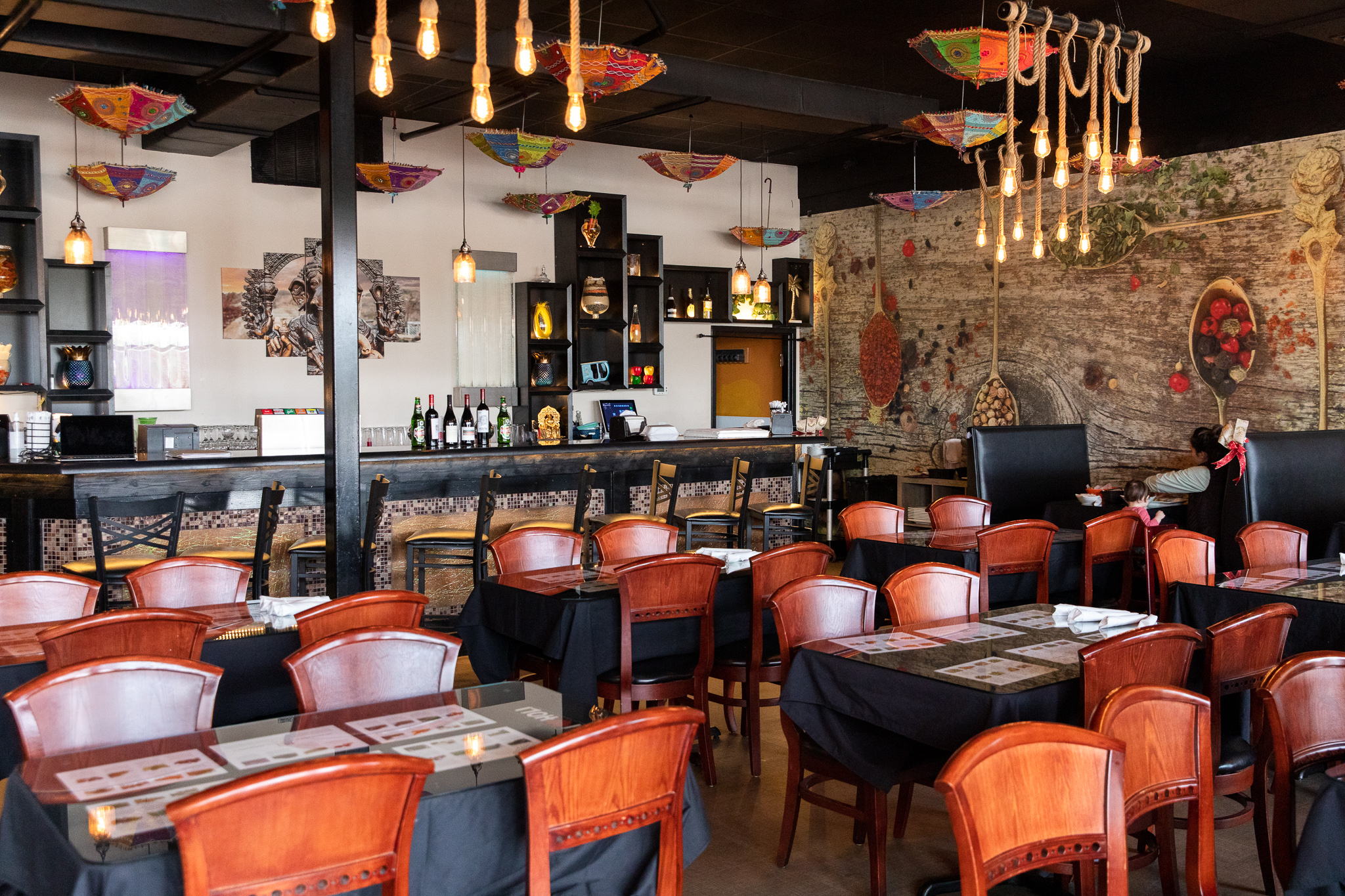 A Taste Of India
In The Heart of
The Florida Panhandle
For those with pure food indulgence in mind, come next door and sate your desires with our ever changing internationally and seasonally inspired small plates. We love food, lots of different food, just like you.
We not only use authentic Indian spices, but we also customize the spice level for our customer for greater experience.
HOLI (A Flavor of Joy) is a unique combination of Indian Cuisine and Indian heritage. Holi brings you a variety of dishes from different regions of India and our menu contains both vegetarian and non-vegetarian dishes.
Holi is one of the most important festivals of the Hindus which also marks the arrival of spring. Holi is celebrated for two days and each day has its own significance.
Holika Dahan takes place on day one where wood and dung cakes are burned with parch green ears barley on the flames of Holi at night on a fixed hour.
The whole ritual is a symbolic representation of good defeating evil. Rangwali Holi is a celebration of good over evil which occurs on day two where people gather in public spaces and take part in singing, dancing, throwing coloring (gulal), sprinkling of color water on each other.
All barriers like caste, creed, position and language are forgotten and is celebrated with feeling of love and friendship. Holi is widely known as festival of color which is celebrated as a symbol of color, joy, love and triumph of good over evil.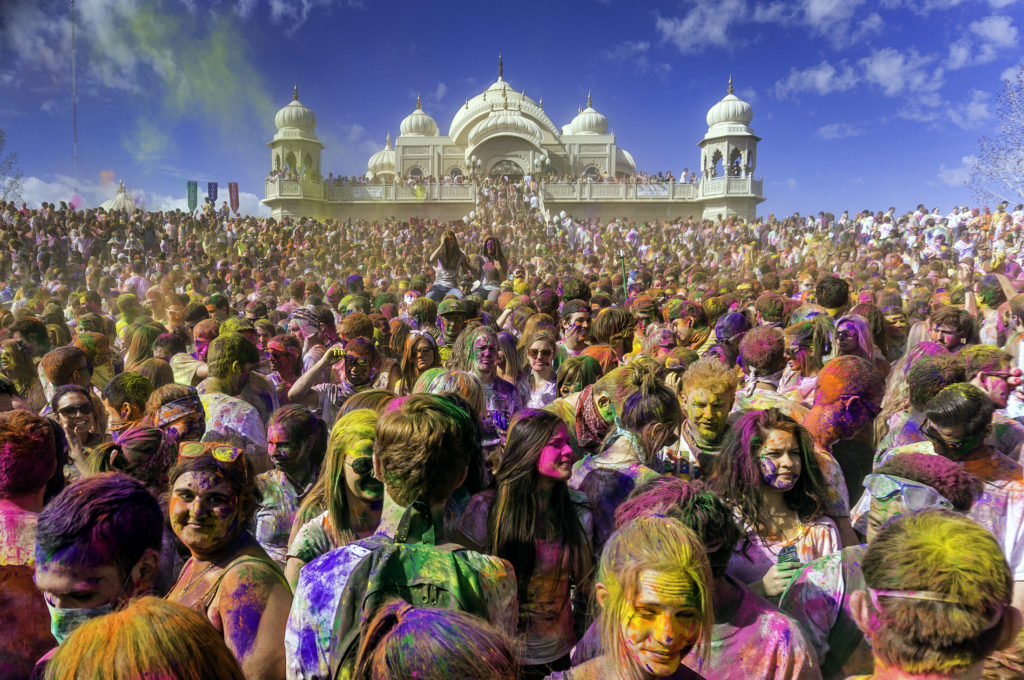 David Jeffrey

Panama City, FL

Holi was a delight. Food was savory and very tasty. The staff is friendly and knowledgeable and makes great recommendations. FYI I love really hot food, so if you request Indian Hot you better know what your getting into. My wife had level 3 and it was what most people could handle. I will be back!
Joe Cory

Panama City, FL

I'm very impressed with Holi Grill. Cooking is a passion of mine so I'm usually not too impressed with restaurants. The made to order dishes and depth of flavors are truly wonderful. I would go back for the garlic naan alone. But I cannot wait to return to explore more through their menu. The goat curry was delicious. The owner explained the various curries and tandoori dishes. My girlfriend loved her chicken dish. The rice pudding was amazing. The service couldn't have been better. Thanks for a great meal.

Dana Rehman

Panama City, FL

Authentic Indian food !! Food is delicious !! One of the best Indian restaurants I've tried in Panama City ! Had Chicken Biryani!!Fresh lots of spice ! Naan is homemade and delicious ! I recommend the appetizer picola (onion slices dipped in chickpeas batter with extra spice!) (Forgot the Hindu name for this dish) It's called piccola in Pashto / Urdu language. We vacation at PCB yearly and will be back next year!! Need to open one in Louisville Ky !! Also all meat is Halal . Thank u for the great food , friendly service, pleasant atmosphere with great Hindi , Urdu music !
Andrew Martin

Panama City, FL

My girlfriend and I decided to give it a whirl a few days ago, and it was hands down one of the most fantastic culinary experiences I have had in quite some time. I ordered the lamb curry - I don't even have words to explain how fantastically delicious it was. It's a unique experience you just have to try for yourself. Upon walking into the location, you could smell herbs and spices wafting from the kitchen (it smelt so good, I didn't want to leave). Clearly there is heart and passion in this food, and I can't wait to have more! I am so thankful to have food of this caliber in our local community.

Jennifer Hannigan

Fort Walton Beach, FL

Delicious Indian Cuisine! Our entire family (including a 9 year old and 4 year old) enjoyed a delicious lunch at Holi. The poppadoms, naan, samosa chaat, tikka masala, korma, and eggplant baharka were all delicious and served with yummy rice and chutneys. Excellent, friendly service from the staff as well. Lots of food so we will get to eat leftovers tomorrow. We can't wait to go back!
Connie Krackenberger Stiles

Fort Walton Beach, FL

1st time eating here and 25yrs since my last time eating Indian food. Menu was easy to read and understand the ingredients. Our waiter was Varun, he was extremely helpful with our selection and recommended some of more classic cuisine. He was on point with his recommendations. Prices were as expected. but the taste. quality, and quantity well exceeded my expectations. Will definitely drive down from Crestview more often and enjoy this "hole in the wall".

Iginia McNeil

Fort Walton Beach, FL

We finally found the opportunity to visit for dinner and LOVED the whole experience! Our server, Annie, was friendly and knowledgeable; and she helped us navigate the menu and various spices. Everything was delicious and we will definitely be back for our next date night!
Mandy Chinnis Trawick

Miramar Beach, FL

My first time having Indian food and, oh man, was it delicious. I had the Biryani with chicken and a spice level of 2, but I think I could've gone up to 3. It was amazing! Our server, Ashley was delightful and so helpful with all of our questions. We each got a different dish and just ate family style. I highly recommend Holi Kitchen!!

Anthony Goohall

Miramar Beach, FL

Indian cuisine has always been one of my favorites, from a youth. The menu has a variety of delicious dishes. The management and staff are professional, courteous, friendly and informative. The atmosphere is relaxed and it is a great place to enjoy hot, fresh cooked food. You can choose how spicy you desire your food to be. This is our go-to location for an enjoyable, delicious meal. It always cause a myriad of flavors to burst forth like a meteor shower. I challenge you to enjoy a delightful, mouth-watering meal.
Lindsey James

Miramar Beach, FL

It was our very first time trying out Holi and it was phenomenal! There were so many options for vegetarians (me) and huge variety of meat options for my son. We ordered the Dahi Puri, Bang Bang Potatoes, Paneer Saag, Veggie Vindaloo, Surti Gotala, Butter Nan, Garlic Naan, and Chicken Tikka Tandaori Dawat. Food was out of this world and service was some of the best I've had in a long time. There's so much to choose from that I swear I could eat here every night and not be tired. We can't wait until we swing by the Fort Walton beach location this weekend for round 2! Thank you to the lovely staff and delicious meal!
Kerry Duval

Fort Walton Beach

Finally had the chance to dine here last night, and "Holi" Moley! Fantastic! I'm a crazy picky eater but found an abundance of delicious things to order and a wonderful variety of spices and flavors. My husband and I went a little crazy (too many things we wanted to try) and got the samosas, the bang bang potatoes, the chicken dhaba curry with rice, chicken vindaloo with rice, and butter naan. Each was tailored to our specific spice level (we LOVE spicy) and had its own unique taste. We absolutely loved every bite, took home quite a few leftovers, and cannot wait to go back for more! This is positively a gem in our little town and I'm only sad we didn't try it sooner.
Jeni Bonham Webb

Fort Walton Beach, FL

5 of us went to Holi for dinner. We each ordered something different and tasted what the others selected. Chicken Biryani, Tandoori Shrimp, Chicken Korma, Lamb Rogan Josh and Mango Chicken Curry. We also had Garlic Naan. Everything was delicious! Don't hesitate to go. You will be very happy!
Paris Petty-Null

Panama City, FL

We are new to Indian food and this place was wonderful. The waiter was so friendly and helpful. He took the time to walk us through the menu and make suggestions based on our likes. The food was absolutely delicious! The service was 5 stars. We will definitely be back!
Join us at any of our Locations!
You'll Love Your Experience
Holi Indian Cuisine
280 Eglin Pkwy NE,
Fort Walton Beach, FL 32547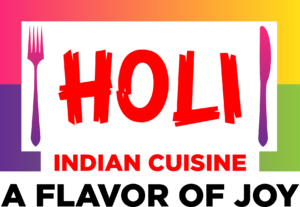 Tuesday-Saturday
11:00am to 2:30pm & 5:00pm to 10:00pm
Sunday
11:00am to 3:00pm & 5:00pm to 9:00pm
Holi Indian Kitchen
10859 Emerald Coast Pkwy
Miramar Beach, FL 32550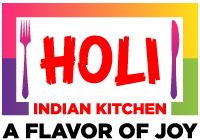 Tuesday-Saturday
11:00am to 2:30pm & 5:00pm to 10:00pm
Sunday
11:00am to 3:00pm & 5:00pm to 9:00pm
Holi Indian Grill
3212 W 23rd St.
Panama City FL 32405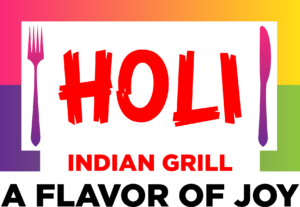 Tuesday-Saturday
11:00am to 2:30pm & 5:00pm to 10:00pm
Sunday
11:00am to 3:00pm & 5:00pm to 9:00pm